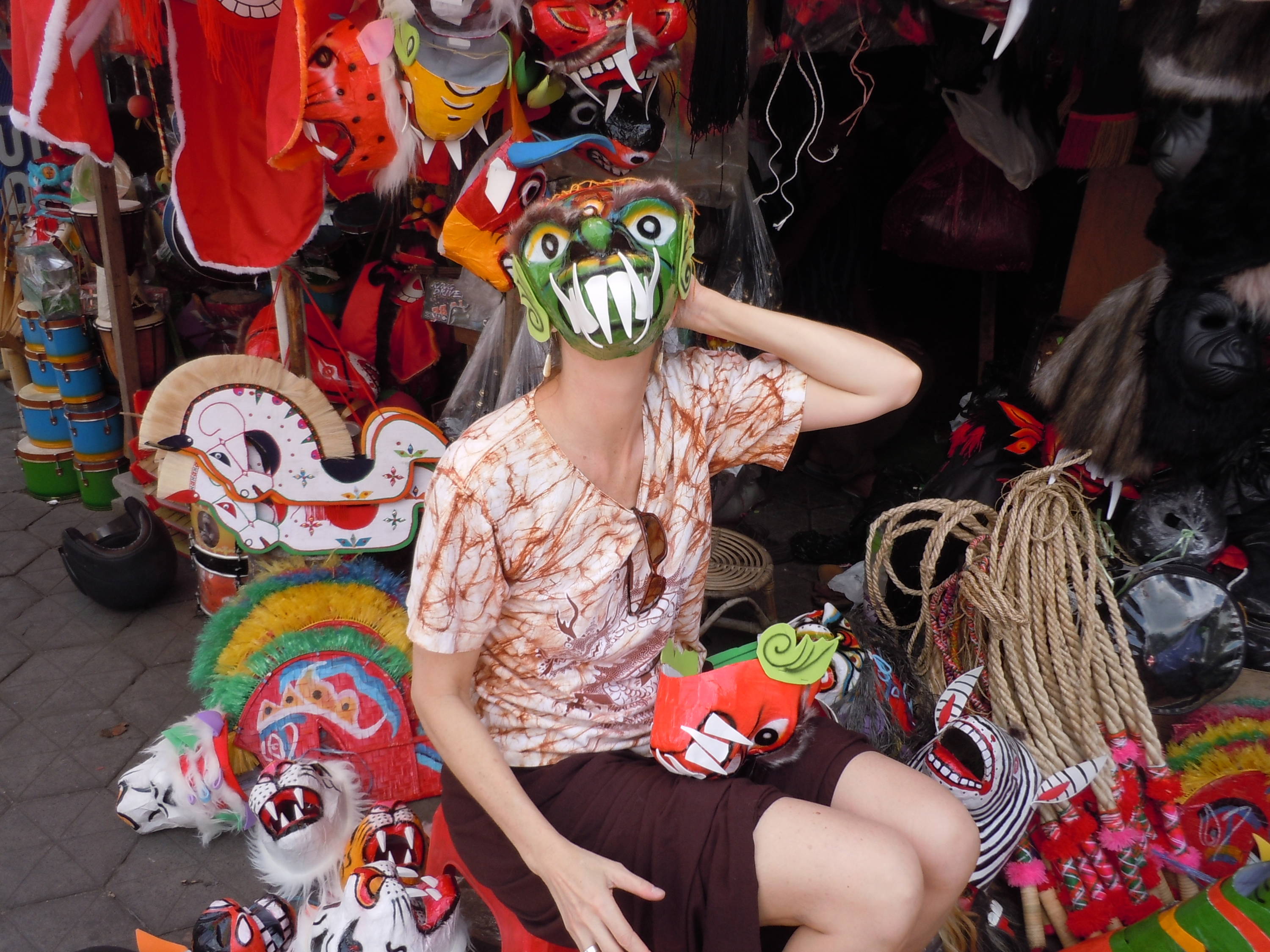 When I talk about my work, I prefer using verbs rather than nouns. Nouns announce me as an artist, teacher, businesswoman, and world traveler, but verbs transmit the action of painting, teaching, importing, and traveling. Blending these many actions into work that I love so wholeheartedly has added so much to my own family's life, and has given support to many, many Indonesians I have connected with over the years.

Indonesia and I began a lifelong love affair in 1988, when I spent two months in Bali as a traveler and an artist. It became my home there for six years, with the first three in Denpasar, Bali, working at the major university for a nonprofit related to tourism and sustainable development. In 1991, I moved one island to the west to Yogyakarta, Java to dive deeper into the world of batik, continuing my journey as a painter. Bill, my beloved husband, entered my life in 1994, and I moved across the world to Philadelphia to make a home with him. In order to keep Indonesia present in my life, I created a lifestyle that requires and allows me to return to Indonesia every year. These trips "back home" – plus my batik painting, teaching, annual show, and my many Indonesian friends in the Philadelphia region – all help me keep the spirit of Indonesia alive and present in myself and so many others. I can't imagine my existence and sense of identity without having both America and Indonesia as the two halves of my beating heart.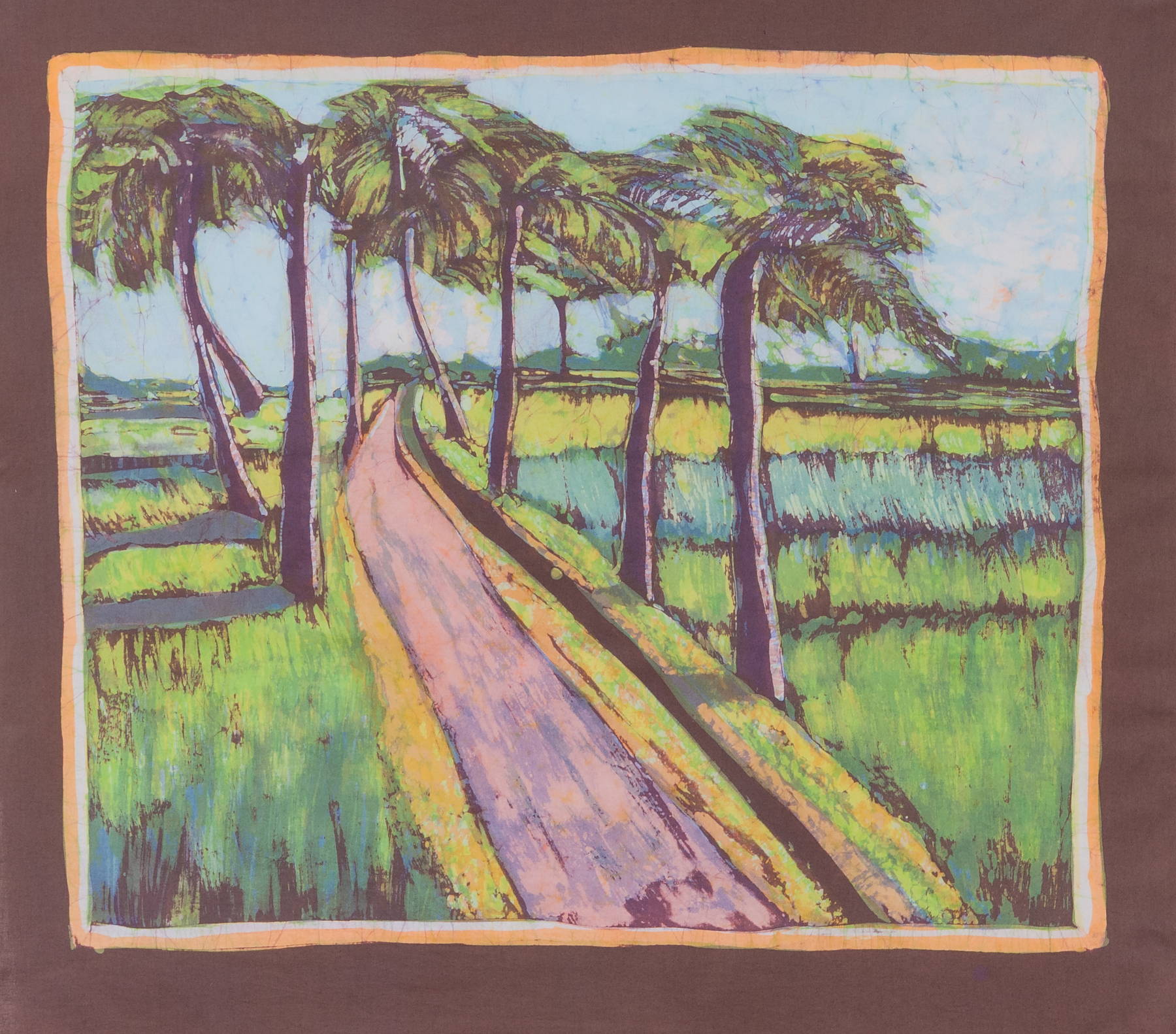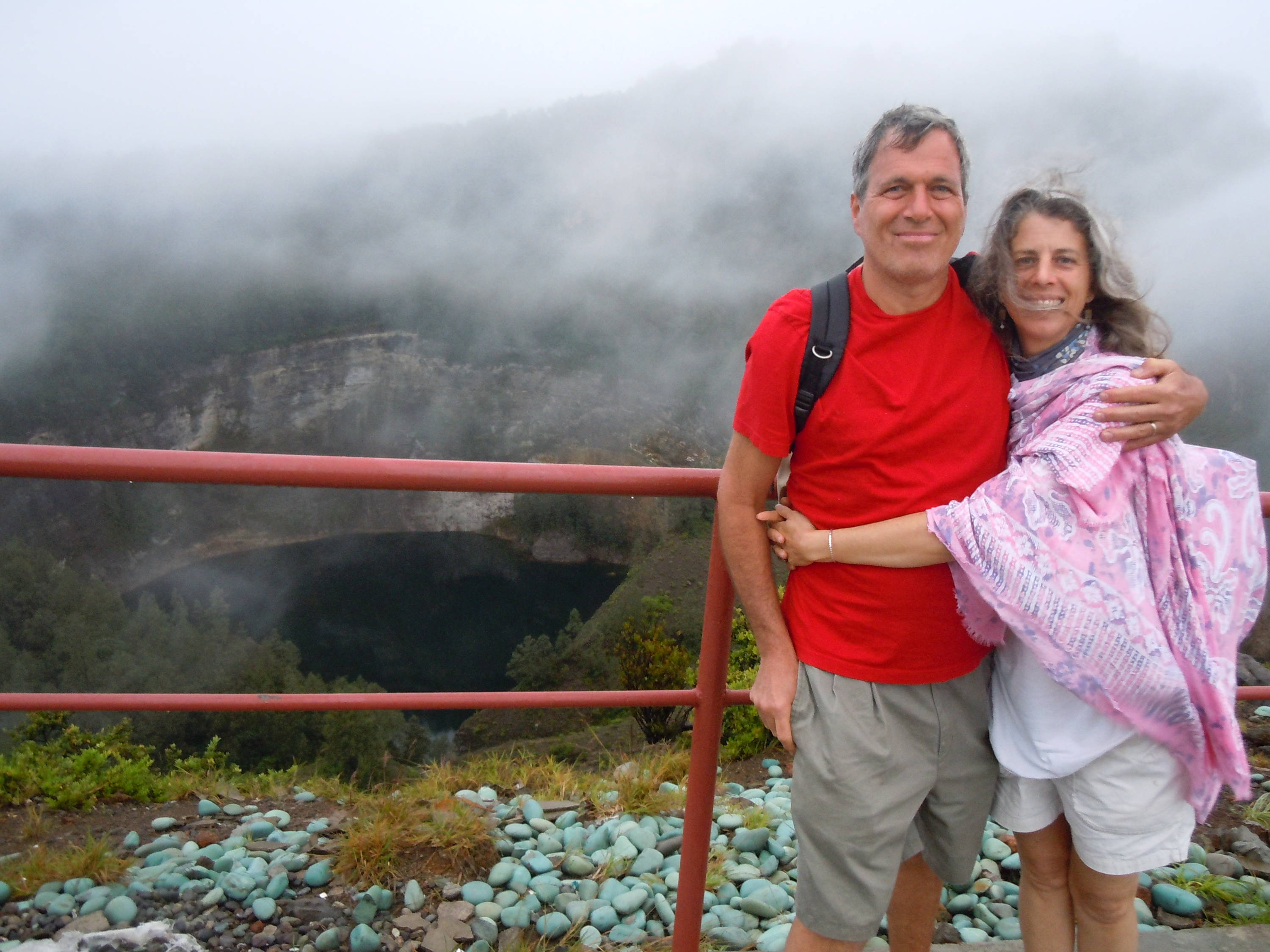 As an artist, my artmaking has evolved from my days standing behind an easel painting in oils, to adapting a painterly approach to the ancient medium of batik I discovered when I moved to Indonesia. Technically, my work should not be called "painting" because there is no paint involved in the process. In fact, I use colored dye pigments and wax resist technique to create works on cotton. However, one of my primary tools is a paintbrush, and my primary motivation for making art is that of a painter. The freedom of expression I feel with a brush in hand cannot be duplicated in other media I've experimented with. When fully engaged in my process of painting, I can be found dancing in front of a stationary painting, brush in hand, flowing hot wax onto the fabric like honey pouring forth. I draw on the tradition of batik used to make the fabric of Indonesian culture and give it my contemporary interpretation, creating a body of work that grounds me in both cultures at once.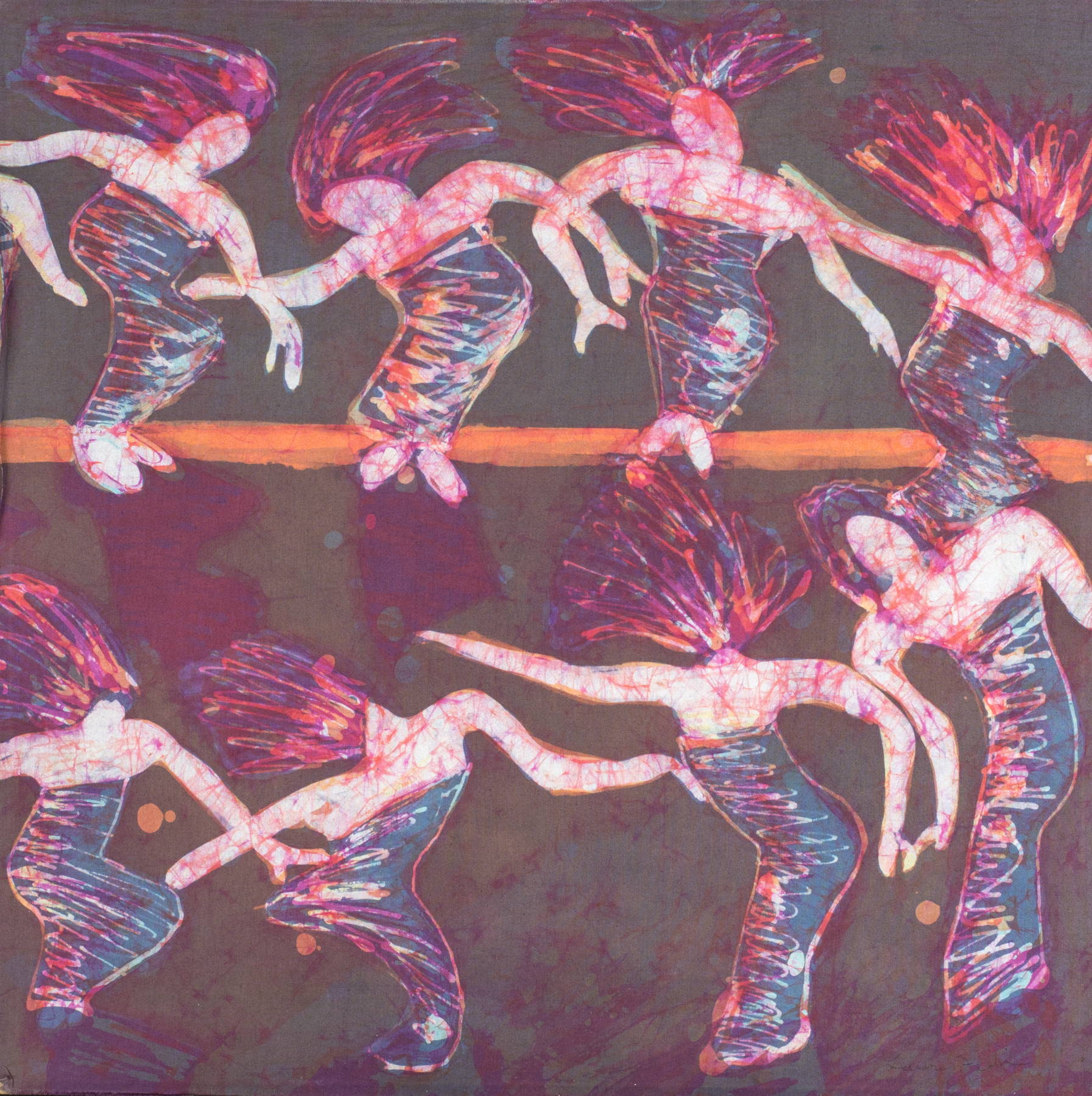 I love teaching. For the past 25 years I have worked in schools as an artist-in-residence where I teach students the art of batik, and introduce the school community to the culture, people, spirit, and language of Indonesia. Also, as a self-appointed ambassador for my second home, I am strongly committed to introducing a broader public to Indonesia and helping them learn about this land and people through special cultural events we offer at our annual show, From Bali to Bala. For example, this past year's show featured a fun opening night party with the Indonesian dance troupe, Modero Company; a slide show on Borneo and its orangutans and rainforest; a documentary about palm oil plantations and their impact on Indonesia's natural beauty; an Indonesian cooking class and Lewatan feast; and a gamelan concert by our own Philadelphia Swarthmore College Gamelan ensemble. Now that our physical show is at rest for the year, stay tuned for our virtual offerings via Zoom of Indonesian cooking & dance classes, film screenings, book discussions, and more.